/
What The Nomad Lifestyle Is Really Like & How To Live It
*This post may contain affiliate links, which means I may receive a small commission, at no cost to you, if you make a purchase through a link.*
Last Updated on March 7, 2023 by Bert-Jan Schilthuis-Ihrig
The nomad lifestyle is seductive for those of us who easily grow apathetic to life's routine. The excitement of chasing a never-ending horizon calls to many, but what does it really mean to live the nomad lifestyle today?
Before diving into the history of the nomad lifestyle and questions like how modern nomads pay for things, let's first lay out the terms.
Glossary Of Terms
Before diving deep into the nomad lifestyle, let's make sure we understand each other. Here's a rundown of common terms you'll see thrown around in the discussions about the nomad lifestyle:
Location independence: the state of not being anchored to a specific geographic location, usually referring to employment. A person who is location independent may simply work from home, or they may travel the world. That leads us to the next term.
Digital nomad: a person who works online and is free to travel wherever they please. A digital nomad usually lives a lifestyle with an emphasis on travel. They live what is referred to as the "laptop lifestyle."
Nomad lifestyle: the nomad lifestyle is centuries old, and refers to people who do not live attached to a specific geographic area.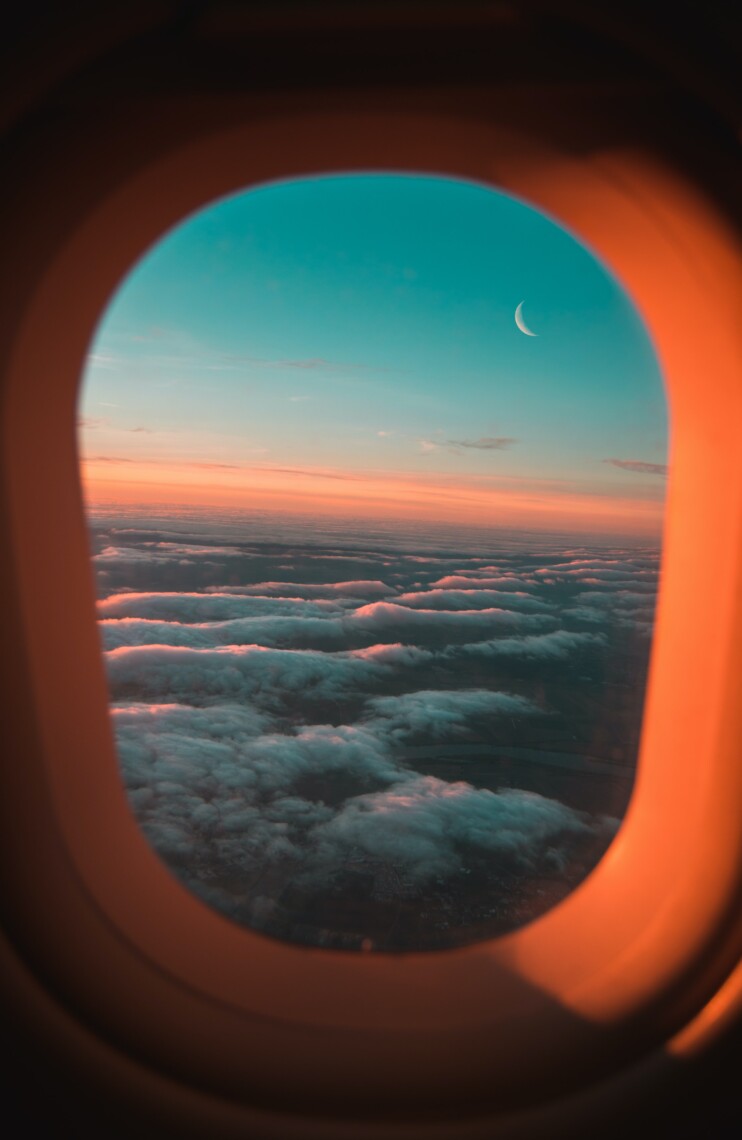 Origins Of The Nomad Lifestyle
Although the digital nomad lifestyle seems like a recent phenomenon, it is in fact part of a much older movement.
The nomadic way of life has existed since the dawn of time. For a long time, humans wandered around in search of greener pastures for their livestock or depended on hunting and gathering for subsistence.
During medieval times, wandering groups of traders and tinkers traveled across Europe while trying to make a living selling their wares. Modern-day groups like the Romany can be seen as part of the same tradition.
Modern nomadism has strayed very far; international travel is a privilege not afforded by many. A quick glance at any pre-organized digital nomad trip will reveal this further. Many of these groups are very expensive, very white and very detached from the communities they grace.
Is the modern nomad lifestyle connected to these roots at all? Let's examine how digital nomadism began and turned into such a well-known movement.
The Beginning Of The Digital Nomad Movement
Before the term digital nomad, and even before WiFi, there was Rob Palmer, who is perhaps the world's first digital nomad.
He began his journey in the late 90s when the first online affiliate programs began appearing. After building a few affiliate websites, he eventually started a membership site and was able to support himself and his family online, all before the millennium.
He loaded up into the family campervan in the UK and hit the road. On their first trip, they drove to Ireland and knocked on doors, asking strangers if they had the internet; about half did at the time. Rob would make them an offer: 10 Irish pounds in exchange for one hour of internet usage.
If they said yes, the kids would pile out of the car and he would go tend to his websites for 1 hour.
This was in 1999, and while a lot has changed, Rob Palmer is still online; now at GoFreelance.com.
This information about Rob was taken from his interview on the Extra Pack Of Peanuts podcast in 2019.
The ah-ha moment that you want to leave normalcy behind and pursue the digital nomad lifestyle may feel like a strike of lightning.
If you don't know anyone living the lifestyle, you may feel like the first ever to feel this way, or to feel so strongly. Rob's story is a humbling reminder that those of us who hear the siren's call aren't idiosyncratic: we are just the latest to walk down a well-tread path.
With all that said about the backstory of the nomad lifestyle, both historic and digital, that leaves one big hanging in the air: how does one make the nomadic lifestyle their reality?
Funding The Nomad Lifestyle: How Do Nomads Make Money?
Some people will embark on their nomadic lifestyle very comfortably. They'll set sail with a bank account comfortably digesting a big payout from selling their startup (these people are more common than you think), enjoying luxury travel while shopping for their dream yacht.
Then on the other end of the very same bar, you'll meet grungy backpackers who will choose a cheaper hostel, meal or bus ride even if it saves them just $1.
You'll meet people from all walks of life while you travel, which is one of the great gifts that the nomad lifestyle gives us. For this conversation, let's zoom in on the budget folks and the 4 more mainstream forms of funding your modern nomad lifestyle.
Option 1: Coasting On Savings
At the beginning of my digital nomad lifestyle in 2017, I met a man in Guatemala who had spent his 20s building a very successful business and then sold it in his early 30s along with everything he owned. He set off on years of the nomad lifestyle on his motorcycle.
At the beginning of my own journey, this sounded extraordinary and unique. But after time treading the same road, you meet people with this trajectory surprisingly often. This path to the nomad lifestyle is not uncommon at all.
It's not unlike the F.I.R.E. movements, which stands for financial independence / retire early. Many people pursuing fire will dedicate their 20s or 30s to F.I.R.E. and then retire before even having kids.
One of my personal business role models spent 4 years saving for his nomad lifestyle. If that sounds intense, that's because, frankly, it is: he bought a sailboat and left his land life behind. His savings didn't last forever, but it did launch his journey (and ultimately his business) sailing around the world.
I'm referring to Brian Trautman, one of the sailors behind the famous YouTube channel Sailing SV Delos.
This option for funding the nomad lifestyle is unsustainable in the truest sense of the word: it can't be sustained forever. It would take an immense amount of savings to live this way for years.
People who choose to save up money and travel long-term and pursuing more of a travel lifestyle than a truly nomadic lifestyle.
Option 2: Reducing The Need For Income As Much As Possible
One common way that backpackers and travelers living the nomad lifestyle minimize costs as much as possible is by leveraging agorism.
Agorism is defined a "a social philosophy that advocates creating a society in which all relations between people are voluntary exchanges by means of counter-economics." (source)
Hitchhiking instead of taking a bus, working in exchange for room and board and volunteering on a farm in exchange for meals are all examples of agorism. Let's see how these play out on the road in the nomad lifestyle.
Minimizing Transportation Costs
Most of these ways of reducing transportation costs revolve around slow travel, which always makes for better travel anyway.
By Air
In the air, your best way to minimize transportation costs is to hack frequent flyer miles to squeeze out super cheap flights. I'm talking international flights as cheap as $10 sometimes.
But, given that the aviation industry is a substantial contributor to global warming, nomads likely avoid flying unless it's unavoidable. With enough time to slow travel, it's almost always avoidable.
By Boat
You don't need to have a boat to travel by one. It's possible to arrange cheap or free travel by boat in exchange for working as crew.
I've never personally met anyone who had stories of crewing ships with strangers and crossing oceans together, but it's not as uncommon as it sounds. Personally, this is on my bucket list.
By Land
On land, free travel is more accessible. While not always legal, safe or smart, some nomads occasionally propellor forward via ridesharing, hitchhiking or train-hopping.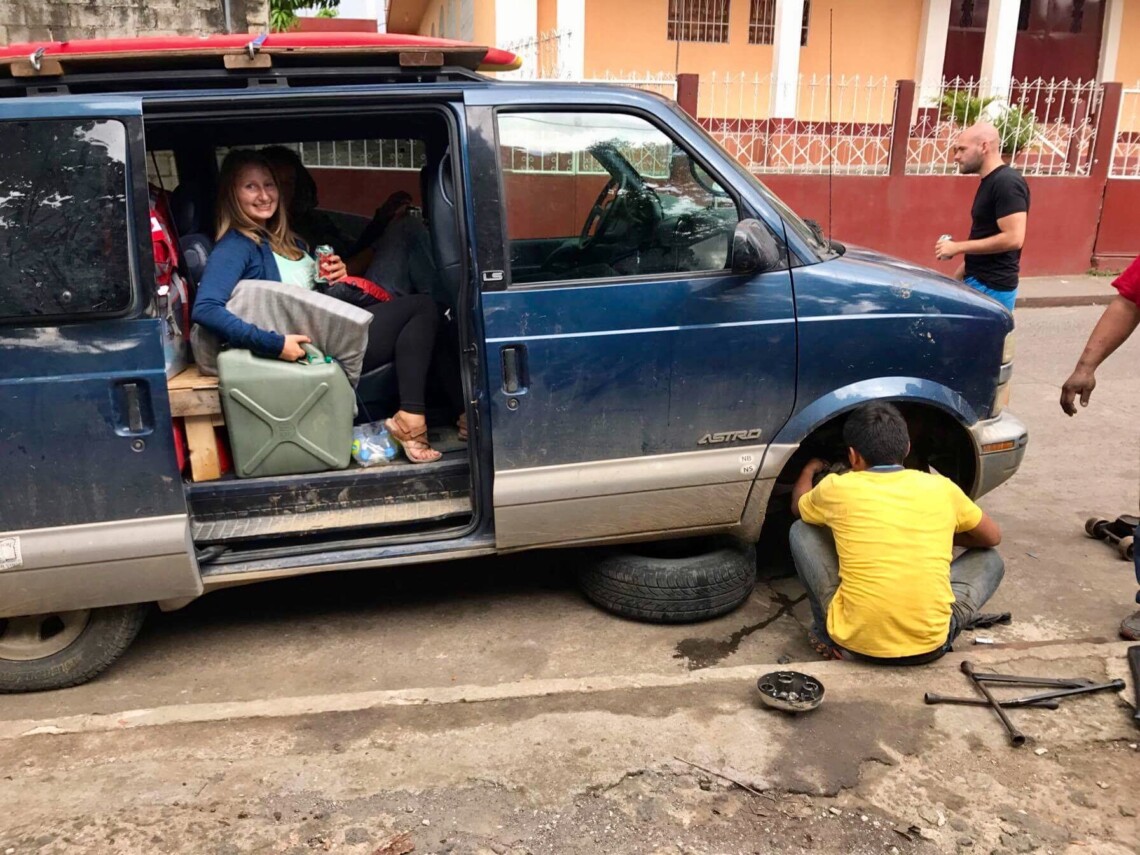 Then, there's manual transportation, such as walking, cycling, etc.
This may sound unrealistic, but before you shrug your shoulders, dive into one of these amazing stories of traveling the world via elbow grease as your fuel:
The adventure of Göran Kropp, a man who journeyed from his home in Sweden manually all the way to the highest point on Earth: Mount Everest. You can read about it in his memoir

Ultimate High: My Everest Odyssey

The unexpected journey across the Pacific Ocean by Torre DeRoche, a young Australian woman who lets a steamy love affair take her across the ocean in a sailboat. One of my favorite travel memoirs of all time, be prepared to chuckle out loud reading

Love With A Chance Of Drowning

If cycling and sailing are too fast-paced, what about a journey that's "just a walk?" You can draw inspiration from Ffyona Campbell's story of walking across Africa in the early 90s. Disclaimer, Campbell has fallen under criticism for having lied about parts of her other journey walking across the US, but it's still a book to stir your imagination:

On Foot Through Africa
Manual forms of transportation such as these are, of course, never free. There's a large upfront buy-in and maintenance costs, but those vary.
Minimizing Accommodation Costs
No nomad stays in hotels every night, and most don't always rely on renting apartments, either. There's a lot of options in between that you might not think of.
Free Camping
Many countries have government-held space that allows for free camping, such as Canada's crown land and the US's Bureau of Land Management (BLM land) and so on.
Sponsored Trips
This requires an audience that you can use as leverage. This is most common for travel bloggers and influencers; anyone with their own brand.
Couch Surfing
This concept has been around for a long time, and has been formalized by websites dedicated to this very exchange.
Work Exchanges For Accommodation
In 2017, I volunteered at a hostel on an island in the Mexican Caribbean in exchange for room and board. Finding these arrangements doesn't have to hard. You can do either do it in-person or on platforms such as Workaway.
Option 3: Your Own Online Business
This is the absolute best way to make money as a nomad.
The spirit of nomading is being free. The ultimate form of freedom is being able to make money from anywhere in the world, whenever you want to, however you want to.
The income solution most in-line with the nomad lifestyle is having your own online business. It's not only the most aligned solution, but there's also never been a better time than now.
There are lower financial buy-ins, more online resources and more robust online industries than ever before.
On top of just making sense financially, it's also a growth opportunity to discover how exactly you want to show up in the world and what you want to contribute.
Some aspects of the online business career path pose risks, but the benefits far outweigh them
3 Big Drawbacks Of the Nomad Lifestyle
Every decision has consequences, including this one. Even if the nomad lifestyle is your dream, it won't be without compromises.
1. You'll Have To Constantly Rebalance
What brought you abundance and satisfaction the first 6 months of your nomad lifestyle won't work forever. You'll have to rebalance constantly to
There are some questions you'll never stop asking yourself:
Where am I finding fulfillment?
In what ways and I making meaningful contributions to the world right now?
Where are my current habits and patterns leading me?
This is particularly challenging for digital nomads, where you carry your work with you everywhere you go. Balance, mental wellness and fulfillment are almost guaranteed to be harder victories to win.
2. You'll Miss Major Milestones (Both For Yourself, And For Friends)
Like we covered earlier, not everyone living the nomad lifestyle will be broke. But, having unlimited funds is not the norm, so I'm going to assume that you will have to watch your money too.
That affects your ability to travel home for every baby shower, wedding and surgery. Likewise, when it comes your time for such life events, you may very well be financially inflexible.
Big weddings will need savings to fund, and relationships are difficult to maintain after missing years of milestones, nights at the bar and, breakups, and so on.
3. Most People Won't Understand Why You're Living The Nomadic Lifestyle
If you feel out of place in the pond you're currently swimming in, this may not sound concerning. But living without community isn't realistic forever. Finding other people who understand why you live the way you live will be a great resource, a source of companionship and provide an emotional shelter if the people already in your life reject your change from the norm.
Nomad Lifestyle Summary
Modern nomads have a lot to learn from the origins of the nomadic lifestyle.
There's a clear and imminent takeaway from this understanding of the nomad lifestyle for modern nomads: the core of the modern nomad lifestyle *must* be ethical tourism.
If you're going to pursue the nomad lifestyle for yourself, make an honest attempt to be a sustainable traveler and actively minimize harm to the human and ecological communities you visit.