/
My Blogging Story And Advice For You
*This post may contain affiliate links, which means I may receive a small commission, at no cost to you, if you make a purchase through a link.*
Last Updated on January 9, 2023 by Bert-Jan Schilthuis-Ihrig
In the 3 years that this blog has existed, I've never really addressed its existence. I was so afraid of being mistaken for the "online diary" blogging stereotype that I haven't shared a single post specifically about myself or this blog's purpose. An explanation could've really helped, too, because the content has zigzagged across the map!
In the beginning, I wrote about living a low-waste lifestyle. Then I started working as a Pinterest manager and the content morphed into being about Pinterest and online business. Now, I've found my home writing about remote work and helping people live their ideal lifestyle.
As a brand new blogger in 2018, I found it so valuable to read the origin stories, lessons learned and candid advice from more experienced bloggers. My dedication has been to make this website about you way more than it is about me, but I think it's due time for a blog post about what happens behind the scenes.
Just in case you're new, hi! I'm Kayla, the founder of Writing From Nowhere. I'm an American living abroad in the Netherlands and traveling as much as possible. And I'm really lucky to still be blogging 3 years into my journey. Here's why.
My Blogging Story And My Advice For You
The following 5 questions were posed by the 2021 Encouraging Blogger Award.
Q: When and why did you start blogging?
My first blog launched in 2017. That's also the same year that I called time of death on it. I made all of the typical beginner blogger mistakes: I was disorganized, didn't have my "why" down, and wasn't willing to invest very much in it until I got solid returns.
Throwing in the towel on that blog was the right move. I chose a weird, specific name ("The Eager Urbanite") because I was kicking around the idea of pursuing a master's degree in urban planning. I wanted to start a blog, but I couldn't justify the work to myself unless I made it another stepping stone in my career. Oh, how times have changed!
Tip for blogging newbies: this is why I really recommend that you choose a memorable but vague brand name when you decide to start a brand. You should give yourself room to grow, change directions and evolve.
It will happen whether there's room or not.
Nowadays, you would never know that this blog used to be a low-waste living blog. I actually still get a lot of traffic to my eco content, especially my gift guide and blog post about my favorite laundry detergent (EcoEgg for life!), but the name Writing From Nowhere let me figure out my blogging ambitions without having to start over again with a new leaf every time.
That was the standalone lesson learned from the fatal wound that killed The Eager Urbanite (but seriously, that name?).
Even after it failed, I still had the blogging itch; thus, Writing From Nowhere was born in 2018. The name was better, but it wasn't necessarily a significantly more enlightened second attempt in the beginning.
I was very slow to publish, didn't learn SEO or do any keyword research. My writing needed time to develop, and so did my ideas. But I desperately wanted to "make it" as a blogger.
My real breakthrough was learning Pinterest marketing and getting steady traffic. My writing needed a lot of work, I hadn't refined my mission and my website left a lot to be desired, but I had proof that it was working: people were reading my blog. That felt like a miracle. 
You may also like: Growing Your Pinterest Followers On Autopilot
Even though I've dabbled in different niches, my "why" for this blog has always been simultaneously vague and crystal clear: to find the success that I see other people finding online.
Q: What is your blog about?
This blog is dedicated to the remote work lifestyle. I believe that remote work is one of the greatest gifts we have in modern life.
It's the ultimate form of conscious living. You get to decide where you work, when, how often and what form. It's beautiful.
Remote work also has incredible means of equalizing opportunities.
Stay-at-home parents can work whenever they have time. People in countries with a weak currency who would've previously had no access to the American job market can now charge and make dollars (or euros, pounds or any other currency they like). People with disabilities can work around their needs. Individuals will experience less discrimination based on appearance, geography, age and accent.
I believe remote work has the ability to offer equality in a unique and powerful way.
After covid, it's easy to forget that remote work was ever obscure. But when I left my corporate job to become a digital nomad and work online, it was still seen as unusual. I'm afraid society will backslide once covid is far enough in the rear-view mirror.
Q: What is one piece of advice you would give to encourage new bloggers?
There's so much that wants to come spilling out in response to that question, but it can really all be summarized in 3 words: it's worth it.
It's worth all of the unknowns, all of the headaches, all of the learning, all of the ups, all of the downs; it's worth it. That's actually one of my business mantras that helped me through some of the darkest, most doubtful nights.
No one is born knowing how to blog. You have to learn, no matter how slowly. It's like building a house brick by brick. "It's worth it" kept me going through all of the uncertainty. I didn't know how I would get from A to Z, but I knew it was worth it to figure it out, no matter how hard.
I started out knowing nothing about this process, but now have learned so much that I'm able to help other newbie bloggers. I still need to pinch myself sometimes when I look at my blogging journey and the fact that I now sell products, like this one, to help people who were in my same shoes.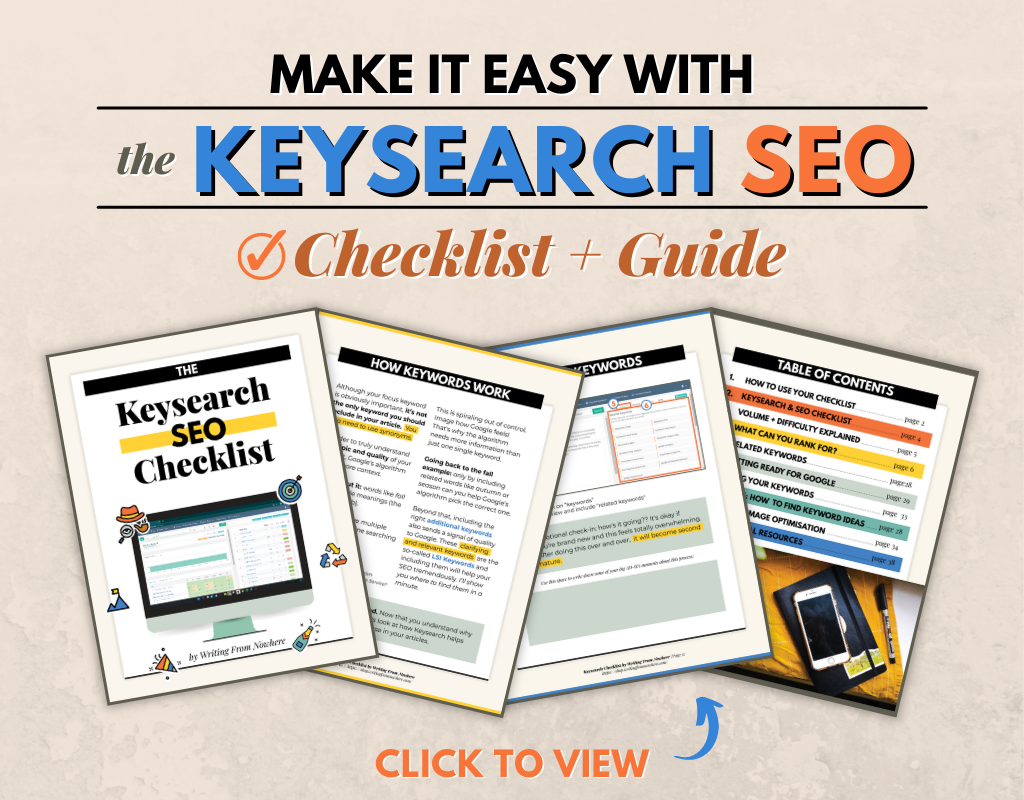 Q: Which is your favorite time-saving blogging tip or scheduling tool?
I have a lot of favorite online business tools, but the one that keeps my life together is Trello. Trello is a visual organizer/to-do list extreme that can organize your entire blog, business and life in one tidy window.
On top of being an incredible data organization tool, it's highly visual. You can make a new board for each project and give them each a specific background image. I like to change my board backgrounds to fit my current mood: tropics, mountains or wherever I'm traveling to next.
Q: What are your future goals for your blog?
When this blog began, the experience was really about learning what I wanted to do with my life. I journaled extensively about what legacy I wanted to someday leave. Finally, I've arrived at a point where I feel like I have answers to those questions now. This shifts the focus to making it as profitable as possible.
After 3 years of searching, I have clarity on what I want to do with my blog. In 2021, my goal has been to publish 2 blog posts a week. It was a really ambitious publishing schedule that I've somehow managed to keep.
Now, it's time to make it as profitable as possible so that I can live my ideal lifestyle and give generously.
It's not sexy to talk about how much money you want to make in a lot of circles, but I appreciate how upfront the blogging and online business communities are about turning passions into profits. Not everything needs to be capitalized on, but what a gift that we have so many options to do so we if please.
About The Encouraging Blogger Award
The Encouraging Blogger Award is hosted by FluxingWell and highlights positivity in the blogging community. I was nominated by Daphne from FreeAt50, who has actually guest written on Writing From Nowhere before when she shared her story of becoming a remote worker after being laid off.
My nomination is Elly from Bright Green, who helps individuals and businesses reduce their carbon footprint.
What blogs do you find encouraging, and what do you think the internet needs more of? I'd love to hear in the comments!