/
Lifestyle Deflation: How To Afford Your Dream Lifestyle
*This post may contain affiliate links, which means I may receive a small commission, at no cost to you, if you make a purchase through a link.*
Everyone's heard of inflation, but have you heard deflation? The simple act of lifestyle deflation will move mountains as you work on achieving your dream lifestyle.
If you've never heard of lifestyle deflation before, you may be asking yourself: what does lifestyle deflation even look like in practice?
Lifestyle deflation looks like cutting expenses where you can. Reducing your shopping and not tailing trends. Living the same month-to-month whether you had your regular paycheck or 40 hours of overtime pay.
When done correctly, lifestyle deflation directly funds your designed lifestyle and results in a happier, more purposeful life. Sounds great, doesn't it? Let's go!
This blog post is meaty and contains some suggestions that you can implement today, and other lifestyle deflation techniques that you might need to warm up to. Pause now and pin this for later so that you can reference this later.
Introduction to lifestyle deflation
Let's pause for a moment and examine what lifestyle inflation is: lifestyle inflation is when the cost of your lifestyle increases in price.
In modern-day society, this looks like getting a new car every X number of years, regardless of whether or not your old one died. Getting a raise and buying a new wardrobe. Moving into progressively more and more expensive apartments.
This is an expensive way to live. Way more expensive than lifestyles that are perceived as luxurious, such as traveling full-time as a digital nomad, living abroad or starting your own online business.
Yep, even online business! Even though it's abstract, lifestyle deflation is one of the best online business tools you can wield for your digital nomad lifestyle.
Following society's conveyer belt of consumerism comes at a high price.
Well, two prices, actually. The first is the literal receipt for continuous, unnecessary consumerism.
It's expensive to sleepwalk through life, making emotional purchases that you don't actually need. Companies count on this behavior and capitalize on it.
And the second, greater cost is your freedom. When you assume that your dream lifestyle is unaffordable, you surrender the life that you really want without a fight.
What lifestyle would you truly like to be living? How long will it take for you to build up the passive income you need for financial independence? Crunch those numbers, figure out the monthly cost, and start your lifestyle deflation journey to start getting there.
The importance of lifestyle deflation as you transition to remote work and lifestyle design
For anyone new around here: Writing From Nowhere is a blog dedicated to working online and living the life that you want (aka lifestyle design).
Lifestyle deflation is about much more than simply reducing your week-to-week costs. You're also removing the excess and the unwanted. By removing what you don't need or love, you're left with a much more vibrant life than when you began.
Depending on your path away from your 9-5, lifestyle deflation may play a key role.
There are three likely scenarios that will unfold as you leave your 9-5 job and go remote:
You accumulate savings, quit your 9-5 job and live off of your savings while you build up your remote work full-time. This requires a strong enough safety net, but with lifestyle deflation, you can lower the amount of money that your remote work has to make in order to get by.
You start saving money while still at your 9-5 and build up your remote income alongside your job. This is the method that I recommend. With lifestyle deflation and the addition of your remote work income stream, you'll still be able to save while you build up this next chapter of your life.
There's a seamless transition between your 9-5 salary and your remote work salary, and you transition straight in without any dip in income. This is the least likely, but I have seen people who have gone remote this way. You should still have savings built up as a safety net.
Every path requires savings, and lifestyle deflation is your ticket there.
How To Deflate Your Cost Of Living To Help Afford Your Dream Lifestyle
1. Implement a weekly cash grocery budget
No budging on the budget and using your debit card and pretending this never happened. Stick to the cash budget and your lifestyle deflation will be noticeable in just one week.
My husband and I adhere to a very tight €50/$58 budget per week.
2. Unsubscribe from promotional emails
Why give companies the opportunity to come into your inbox and sell you things that you weren't even looking for? If you didn't need that raincoat yesterday, then you certainly don't need it now that it's temporarily 40% off.
3. Initiate no-spend days in your week
Blackout days on your calendar when you're not spending any money. This includes groceries, snack stops, gas – anything. This will take a little practice.
It takes some forethought to not realize you forgot a bottle of wine for a dinner party and making a pit stop. Start with one day a week and see if you can expand from there.
4. Consolidate monthly subscriptions with friends
Netflix, Disney+, Amazon Prime – share login information and accounts. Consider it a digital watch party since you can see what everyone else is binging.
5. Repair your clothes instead of buying something new
It's a lot cheaper to get a pair of leather boots restitched than it is buying a new pair. I know, I've had my leather boots restitched three times. I've also had my jeans repatched four times, and I've mended up my bras. I have a blog post for you here on 8 ways to make your clothes last longer.
6. Wait a month before buying anything new
Likely side effects include: forgetting that you even wanted to buy that thing, finding a solution that you already own, borrowing the item from somebody else, discovering it secondhand. Or, waiting a month and realizing that you do indeed still want to buy it that item and know that you're making a non-emotional and un-impulsive purchase.
The exception to this rule is the next lifestyle deflation tip: shopping secondhand.
7. Buy everything secondhand
Secondhand doesn't mean just thrift stores, it also means Facebook Marketplace, Craigslist, eBay, etc.. Many items are better or the same bought used, such as collectibles, vintage jewelry and books.
Buying secondhand is the exception to the lifestyle deflation rule of waiting one month to buy anything.
8. Buy nothing, period
Now, this doesn't mean that you can't acquire new things. There's an entire movement to help you navigate this: it's called the Buy Nothing Project.
This may sound extreme to you if you're at the beginning of your lifestyle deflation journey, but just ask yourself: how much money would you save in a month or year if you didn't buy anything other than groceries? The impact would be life-changing.
An easy way to get started with buying nothing new is by organizing a free book swap! I share my experience of hosting a book swap and the steps to organize one yourself here: How And Why To Host A Community Book Swap.
9. Simplify your bathroom (use fewer products).
Become low-maintenance if you aren't already. Develop a routine that works for you and that you love, and stick to it. A tell-tale sign that your routine doesn't work for you is having a shelf full of half-used products. Being unsatisfied also makes you more likely to browse the personal care items next time you have some time to kill at Target.
A peek at low-maintenance bathroom routine: Lush shampoo and conditioner bars, used 2-3x a week. DIY dry shampoo used in-between washes (recipe here). Bar soap, Vaseline for moisturizer and the Face Theory brightening set for skincare.
10. Move social gatherings from cafes/bars/restaurants to your home.
Weekly bar tabs and cappuccino bills add up big time month-to-month. Learning to socialize at home via board game nights and potlucks.
If you've ever had the urge to ditch the happy hour scene altogether, I have a blog post for you here: Outside Hour, Your Happy Hour Alternative.
11. Look at your bank account and see where every dollar you make goes
I'm talking to you, the person who would rather roll the dice on their card being declined than reckon with their bank account. Do you feel called out? I actually do, too. I used to do anything to avoid looking at my balance because of the incoming feelings of anxiety and shame. Sometimes, I still do.
Practice looking. Looking and knowing where your money goes is a vital part of lifestyle deflation. The more money you make with your online income stream, the less paralyzing your balance will be. Eventually, you'll arrive at the milestone with your remote work income that you'll be excited to look at your bank account.
12. Quit drinking alcohol
This will save you money at bars and restaurants when you go out, as well as in your home. It may also help you get some clarity on why you spend time.
My friend Natalie runs a blog called The Mindful Mocktail, with the slogan "drink yourself healthy, not hungover." Who doesn't want that?! You can finds loads of alcohol-free inspiration on her website.
13. Never buy food out. Ever.
No spontaneous snack pit-stops, no drunk mozzarella stick purchases (you've already taken care of that if you quit drinking), no dinners. It's harsh, but this is a highly effective lifestyle deflation technique.
Pack lunch, protein snacks, water, a thermos of coffee, what have you when you leave the house for more than a few hours. If you want some fresh ideas of what to pack, I shared my long-day snack line-up here.
14. Never leave the house without a bottle of water.
Don't pay for something that's free.
If you struggle with this lifestyle deflation tip, specifically pick a water bottle that you love and make it your best friend. This will also reduce your carbon footprint while you're out-and-about. I have more tips for reducing waste on-the-go here if you're interested.
15. Use cashback apps
Personally, I have never used a cashback app because I hardly spend any money. Circa 2017 Kayla had a shopping problem and shopped constantly and thoughtlessly. But lifestyle deflation Kayla? Besides bills and groceries, I don't spend money in a given month.
However, this suggestion came up on Instagram, and one of my followers recommended the app Fetch. At the beginning of your lifestyle deflation journey when you still have a lot of expenses, this may be a useful tool.
16. Bike, carpool or take public transit instead of driving
People living in the suburbs may roll their eyes at this lifestyle deflation tip. I get it, I grew up in the suburbs in a neighborhood with no public transit, no sidewalks and no options if you weren't driving. I get it.
If you're in the same auto-dependent boat, let me ask: how often are you in the car alone? Look for opportunities to share rides and consolidate car trips. Reducing your driving by 10% would reduce your expenses and wear-n-tear by 10%. Conscious efforts add up.
For those of us who live are fortunate enough to live on public transit or in bikeable locales, power to you.
17. Quit buying things that you throw away (the D-word)
Disposable. Disposable paper towels, disposable pens, disposable batteries, disposable pads, disposable tissue paper, disposable diapers. I could go on, but I digress. This simple act will be so impactful on your lifestyle deflation journey.
You may notice that all of these purchases are also better for the environment. Little factoid for anyone who is new around here: Writing From Nowhere started as a low-waste living blog! Wasting less almost always saves you money, too.
The overlap between items that waste less and also save money is something that just tickles my brain. I made an A-Z index of sustainable money-saving items that can help you take this lifestyle deflation tip as far as possible.
18. Quit wasting money on your laundry routine.
While we're talking about the low-waste/lifestyle deflation overlap, I have to include a special point about laundry.
Your laundry routine is probably costing you way more than it needs to. The standard laundry routine washes clothes after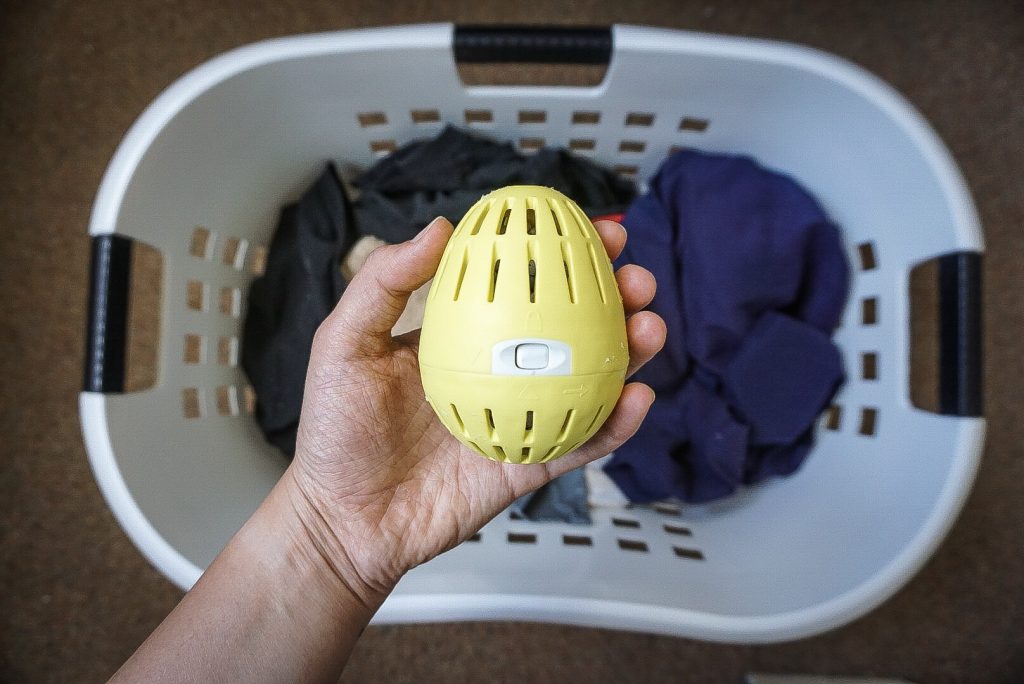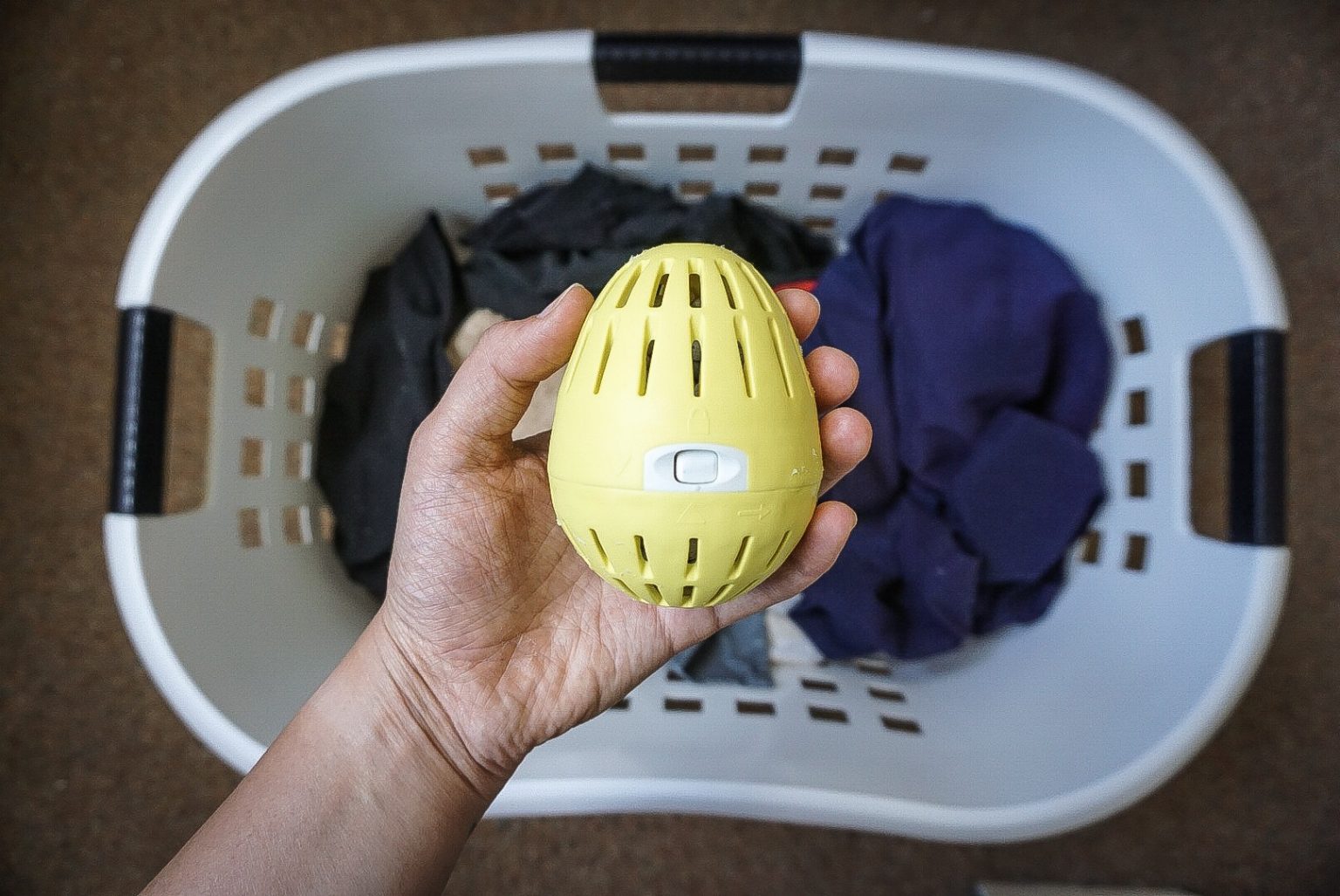 Conclusion
When you start pursuing your dream lifestyle, it will probably feel like all of the payoff is down the road. The most exciting part of lifestyle deflation is that you can start literally right now. There's no reason to wait to start making steps towards you're curated life!
Which lifestyle deflation tip will you run with first?
As with all aspects of leaving traditional life behind and taking the road less traveled, a strong mindset is going to be a key part of your success. I made some phone wallpapers that will help you maintain a strong mindset: Quotes By Strong Women To Inspire Your Best Life.