/
Honest Amtrak Review: 7 Things To Expect
*This post may contain affiliate links, which means I may receive a small commission, at no cost to you, if you make a purchase through a link.*
Last Updated on June 22, 2021 by Kayla
I'm writing this Amtrak Review from the big squishy seat on the Amtrak Capitol Limited train going overnight from Chicago to Pittsburgh, surrounded by Amish people.
After every Amtrak trip, I find myself answering the same questions to my coworkers and family:
People still do that?
Yep, every day!
Are you afraid to fly?
Nope!
What is it like?
That's what this Honest Amtrak Review is all about! Buckle up, the train is pulling out of the station…
Pause now and pin this so you can find it later!
Amtrak Review: 7 Things To Expect On Your Amtrak Trip
Not every experience will be the same, but I've taken many Amtrak rides and am giving an honest review of what I've experienced.
1. Expect to be way more comfortable than if you were flying
Riding coach on Amtrak is significantly more comfortable than flying coach.
The seats are wider and you have more room between the rows (translation: hallo leg room). You can recline your chair back and it doesn't invade your neighbor's space too much.
Likewise, your space isn't reduced to nothing by the person in front of you. There are large footrests so you can stretch out, and even sleep.
This can perhaps all be summarized by saying that I'm 6 feet tall and I'm comfortable enough to get an acceptable night's sleep.
If you're taking Amtrak overnight, be sure to read my overnight train packing list, too.
2. Expect to be able to do more while in transit
If you want a break from your seat, you have the luxury of being able to get up, walk around and explore other parts of the train.
The most exciting place to visit: you can go to the cafe car, which sells food and drinks and has restaurant-style booth seating. This is where I go to stretch my legs and get some work done.
On my train rides, the booths have been surprisingly unpopular and I usually spread my work materials out and take up an entire booth without bothering anyone.
Besides the cafe car, you can get up and use the bathroom (also roomier than on a plane) and you're able to step out for some fresh air or a cigarette at train stops en route.
For reference: a trip between Chicago and Pittsburgh has 8 stops along the way.
3. Delays happen so regularly that you should factor them into your travel time
The railways are limited: all trains (passenger, freight) share the same rails. To date, all but one of my trains have been delayed.
The worst delay was going from Chicago to St. Louis and my trip went from being 4 hours to 6. On my usual trip between Chicago and Pittsburgh, I'm delayed 1-2 hours on average (on a scheduled 9-hour trip).
It's a pretty normal factor of train travel. My trains have always left right on time, but have definitely not made it to all their stops like clockwork.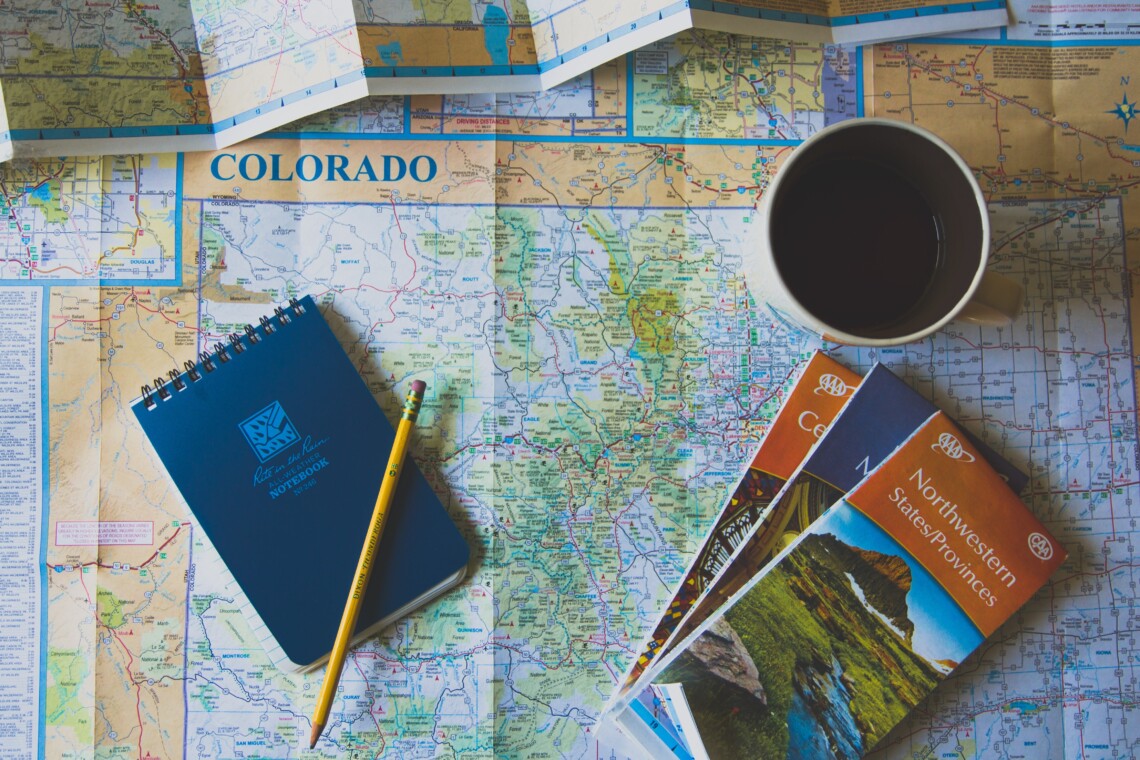 4. Lower prices than a flight
People are usually surprised when I tell them that Amtrak is my cheapest way home between from Chicago to Pittsburgh.
It costs less than $60 each way if I book in advance. I used to pay $54, but Amtrak has actually lowered the price to $48! Score.
That's less than gas would cost, and it's A LOT less than a flight. Plus, assuming you have the time to spare, you just get more out of a train ride than you do from a flight.
5. Lots of promos + loyalty perks that add UP
If you're like me, you've probably never flown with an airline enough to have the miles build up to anything. I travel a lot, and I've never seen anything come from those incentives.
(Plus, the environment needs us to decrease how often we fly, not the other way around.)
Amtrak's "frequent flyer" benefits (called Amtrak Guest Rewards) add up quickly after a few trips.
There are a LOT of promotions available for kids (children under 12 ride 50%), and college students (15% student discount), plus a AAA membership discount (10% off) – the list goes on.
There's also an awesome sign-up bonus that I recommend you take advantage of. Here's how it works:
You sign up for Amtrak Guest Rewards
Take a trip within the first 90 days
You get a "bonus" of 500 points
For reference: my normal trip from Chicago to Pittsburgh costs about 2,500 points, so a single bonus makes that trip 20% off.
Plus earn points with every ride, and for referrals
This 500 point bonus applies also works on referrals. So, get a friend or your family to take Amtrak with you, you send them your referral link, and then your trip may be free.
These Amtrak Guest Reward points add up really quickly. Before I knew it, I had already earned a free trip (and gotten my family to take an Amtrak trip together to a cousin's wedding! score for both the environment and my Amtrak Guest Rewards).
If this Honest Amtrak Review has inspired you to try Amtrak, email me at [email protected] with the subject "Honest Amtrak Review" and I'll send you my referral link and then we can both enjoy that 500 point bonus 🙂
6. A smaller carbon footprint for your journey
You've probably heard the discussion about the environmental impact of flying. In Swedish, the counter-movement to flying has become so brawny that a new word has emerged in their language: flygskam.
In English, it literally translates to "flight shame."
By taking an Amtrak trip, you can instead participate in t?ågskryt– a "train brag." (source)
While the exact carbon savings of your Amtrak trip can't be calculated without knowing exactly what type of train you'd be taking, BBC said it best:
"Train virtually always comes out better than plane, often by a lot." (source)
Plus, when you arrive at your destination you can share your t?ågskryt.
Take your sustainable travel efforts further by packing sustainable travel products.
7. A scenic, relaxed journey
Amtrak rides are something I always look forward to. There's a serenity in watching miles and miles scroll by the window, and I enjoy seeing parts of the country that I would've completely missed by taking a flight.
Heck, sometimes the train ride IS the destination.
A few train rides that are on my travel bucket list:
The Empire Builder, going from Chicago all the way to Seattle across deserts and mountain rangers, over rivers and through valleys between snow-capped peaks. It's a dream.
The Coast Starlight, going from Seattle to Los Angeles. The Pacific Coast Highway is considered to be one of the most scenic drives in the world, and experience that landscape from the unique vantage point of the train tracks must be bliss.
The famous old Amtrak bubble car, where you sit inside a glass dome and you can enjoy the full view of your surroundings.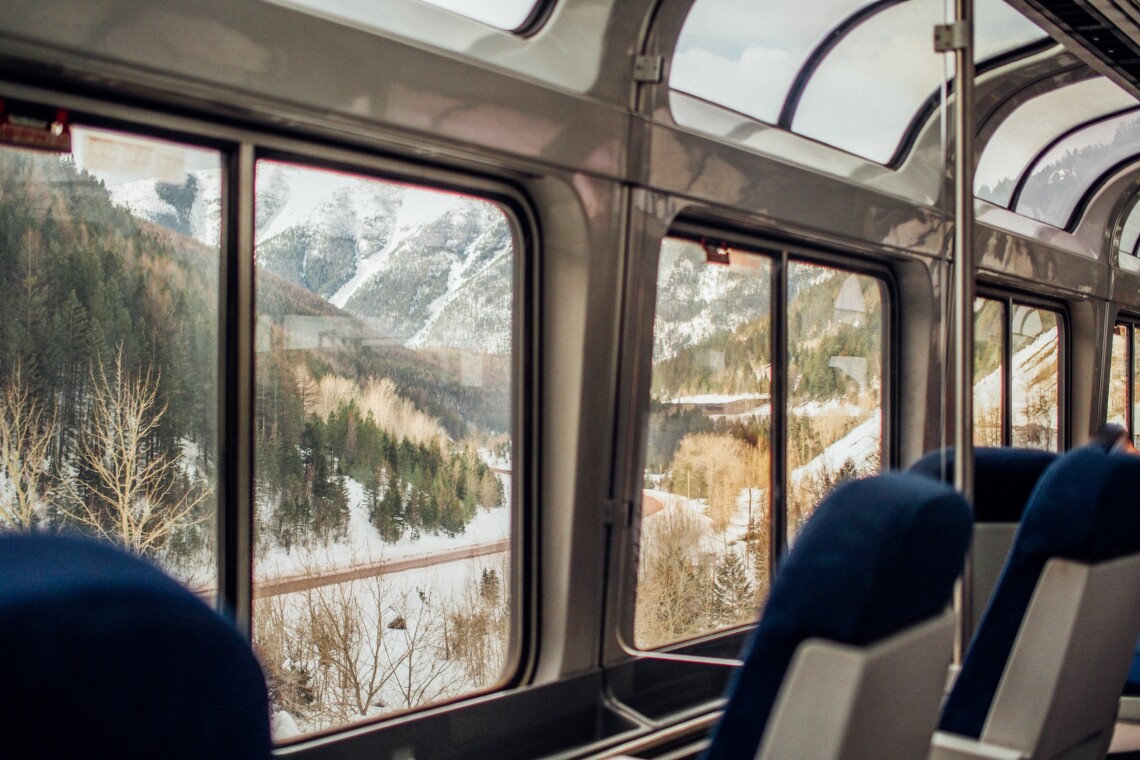 Amtrak Review Summary
Amtrak is my cheapest way home, and also my favorite. Flight is obviously the most time-efficient way of travel, but you don't see any of the places you're passing by. With Amtrak, you can enjoy the ease of slow travel and connection to your surroundings.
Flying may cut time, but taking the train cuts emissions. Between the four most common methods of travel transportation – plane, train, car and bus – flying has largest carbon footprint. Remove travel's largest carbon contributor by taking the train instead of flying.
With a little preparation, you should have a nice time. If you keep in mind the common delays and pack food and entertainment, you can look forward to a really nice trip.
I hope this was helpful to anyone contemplating train travel or just those who are curious. Comment with any questions and I'll do my best to answer!
This Honest Amtrak Review is unsolicited by and independent of Amtrak.