/
Backpacking Security: How To Avoid Theft While Traveling
*This post may contain affiliate links, which means I may receive a small commission, at no cost to you, if you make a purchase through a link.*
Last Updated on February 8, 2023 by Bert-Jan Schilthuis-Ihrig
When you're on the road, backpacking security is everything. With these travel safety tips, you can rest easy knowing your bags are less likely to be stolen.
I've lost a lost of sleep wondering if my bags are going to disappear out from under me. Many nights have been squandered sleeping on crowded buses or in terminals.
After losing too many hours of sleep, I've established these two backpacking security methods for keeping my stuff safe, whether I'm alone or traveling with others.
Backpacking security matters for everyone – but it's especially paramount if you're a digital nomad.
Are you are a digital nomad, or do you dream of being one? A digital nomad is someone who works online and lives (and travels) wherever they want. I developed these backpacking security techniques when I was a digital nomad.
Because, being a digital nomad is like being a turtle – you carry everything you need day-to-day on your back. If your laptop gets stolen, that's not just expensive and inconvenient. It could mean the end of your job.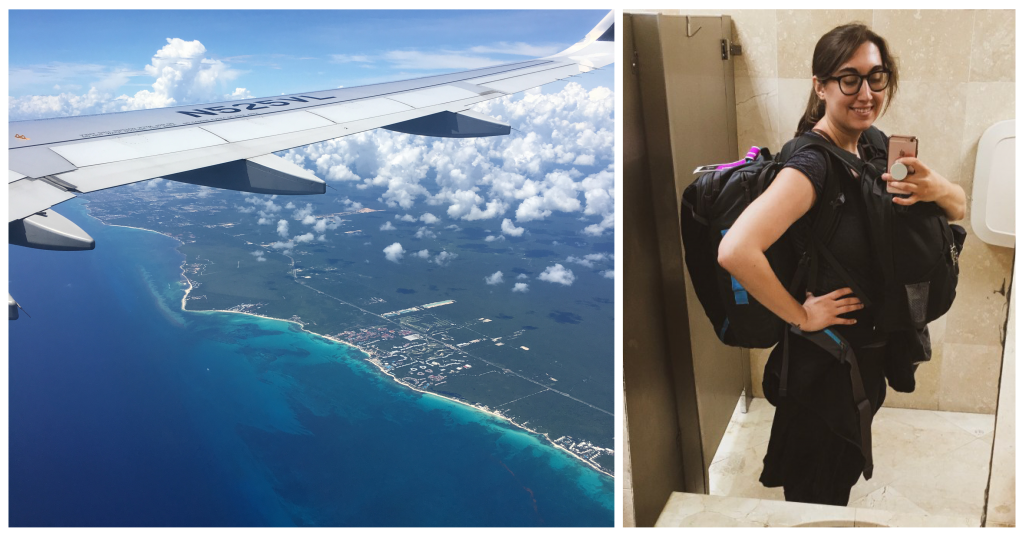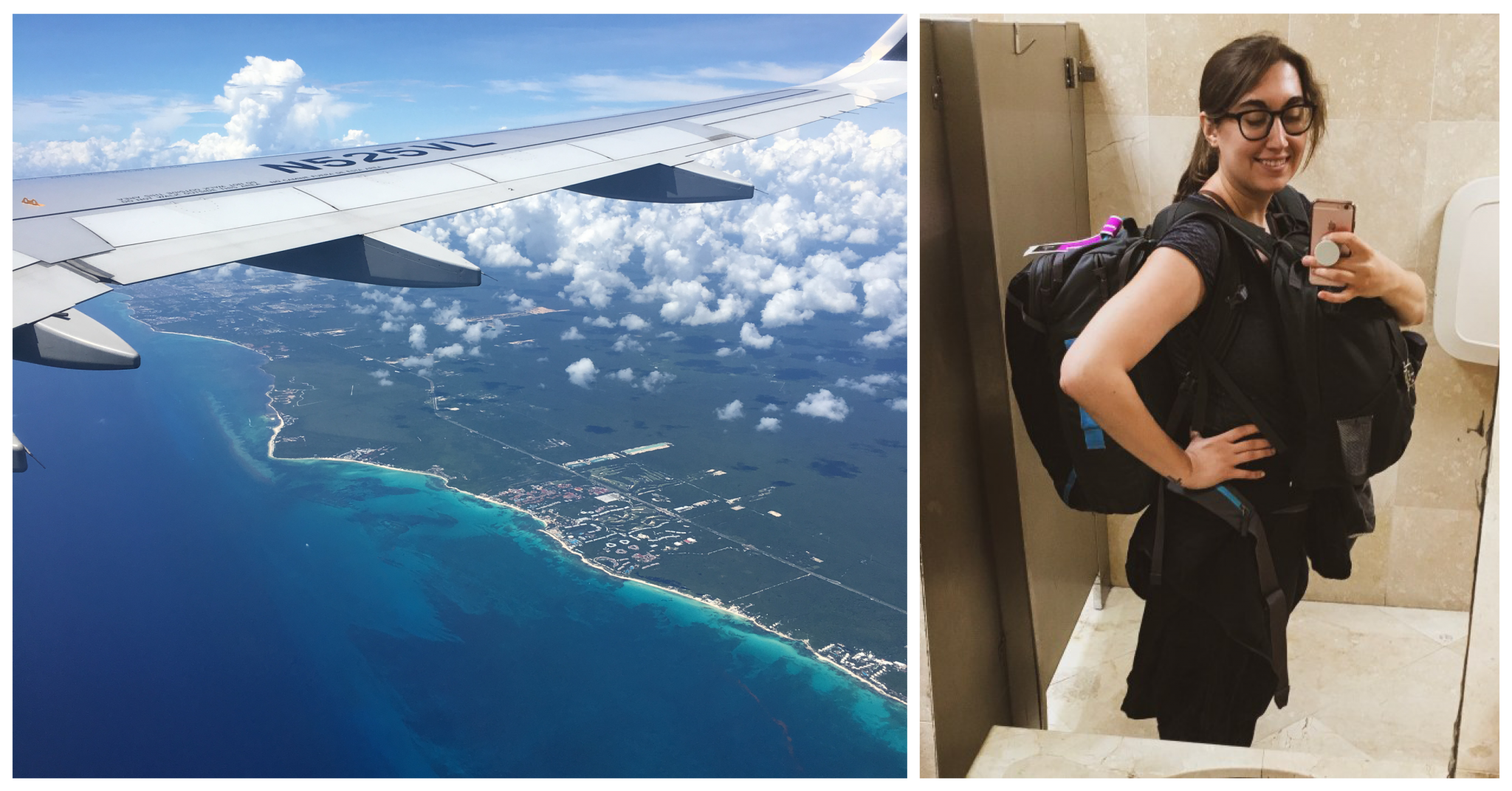 No matter what kind of traveler you are, you want to avoid travel theft, these backpacking security tips are for you!
The best thing about these travel safety tips is that you probably already have everything (or most) of what you need.
---
Backpacking Security: 4 Ways To Avoid Theft While Traveling
1. Secure your bag to a stationary item with a double-sided cable lock
This double sided-cable lock is a must for traveling. It will deter thieves in two ways.
First, put the short end of the cable lock through the zipper pulls (both of them) on your bag. Lock the two zipper pulls together so they can't be opened up and your bag can't be rummaged through.
Be warned that a standard combination lock doesn't always work for this. Sometimes the hole in the zipper pull is too small for the metal shackle of the lock to fit through. That's why it's important to get a cable lock. The couple is thin and flexible enough to fit through most any zipper pulls.
Next, secure the long end of the cable through a stationary object. This makes it impossible for a person to pick up your bag and walk away with it.
On a long bus or train ride, you can lock your bag to your seat or a luggage rack. I've secured my backpack to a fence while I've gone swimming in the ocean.
This deters people from rummaging through your bag or just running off with it. With enough time and the right tools, a thief could still cut open your bag. But this is a good deterrence and prevent incidents.
I bought my cable lock from REI, but they don't sell it anymore. You can find the same thing on Amazon.
Lewis N. Clark Lockdown Triple Security Double-Sided Cable Lock on Amazon
---
2. Secure bags together with a combination lock and a cable.
When you have a big backpack with many pockets, you could never put a lock on every single zipper. Backpacking security has to be a little more creative when you carry more gear.
This is where a combination lock with a cable becomes very handy. I secure my bag this way when my husband and I have to leave our packs at a sketchy hostel for the day. Or, when we're spending the night sleeping somewhere open (like an airport or a bus terminal).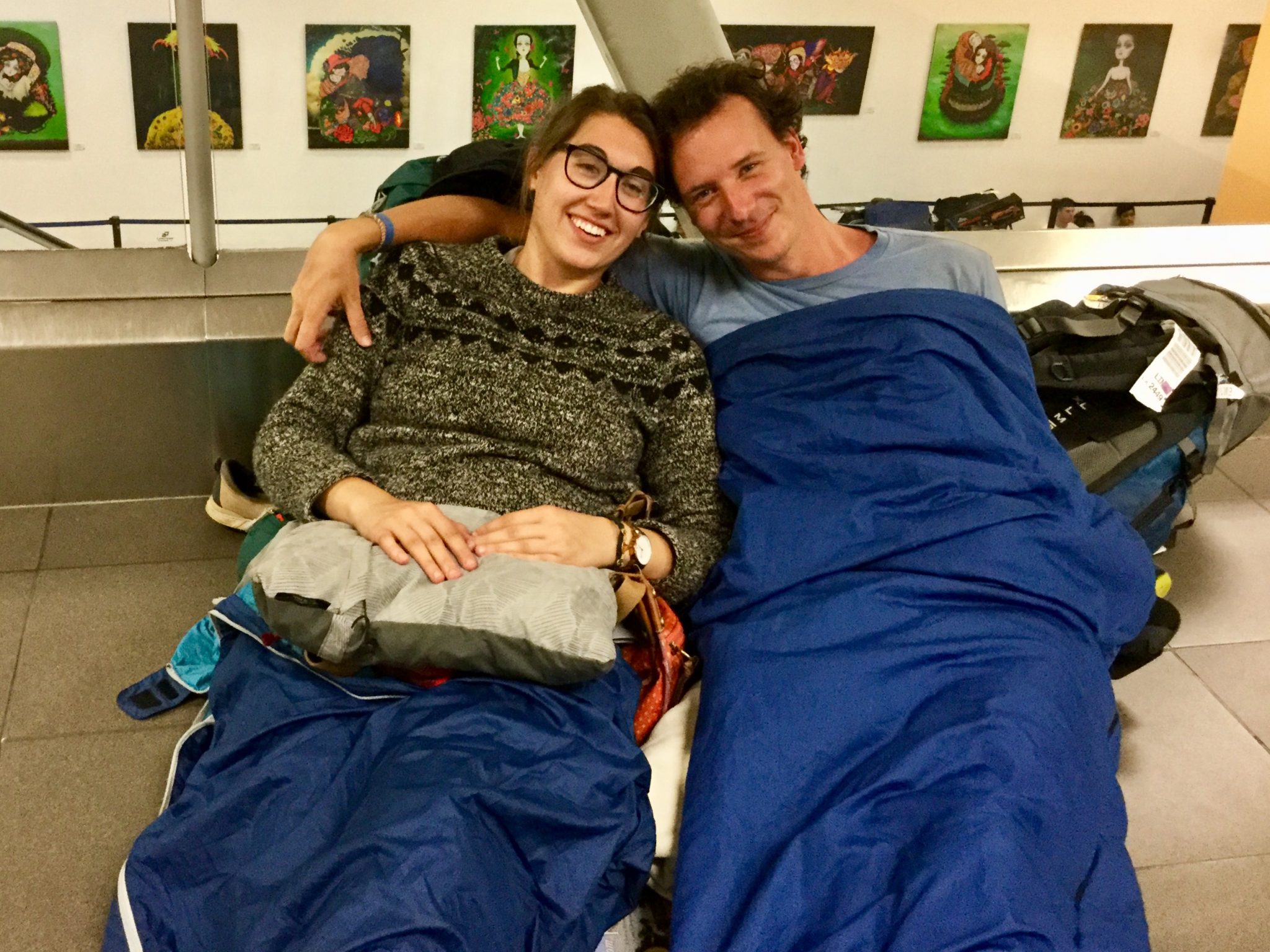 How to secure your pack with a combination lock and cable: First, set your packs together, front to front (facing each other).
Next, take the cable and wrap it around the pack. It doesn't have to completely circumnavigate the packs, it just has to connect them.
Make sure the cable goes through handles or zipper pulls. Don't accidentally feed the cable through a strap that unbuckles, or someone could just undo the buckle and take the cable off.
The bags should be connected in a way that can only be undone by unlocking the combination lock.
Next, take both ends of the cable (the loops) on the shackle of the combination lock and lock the whole thing up!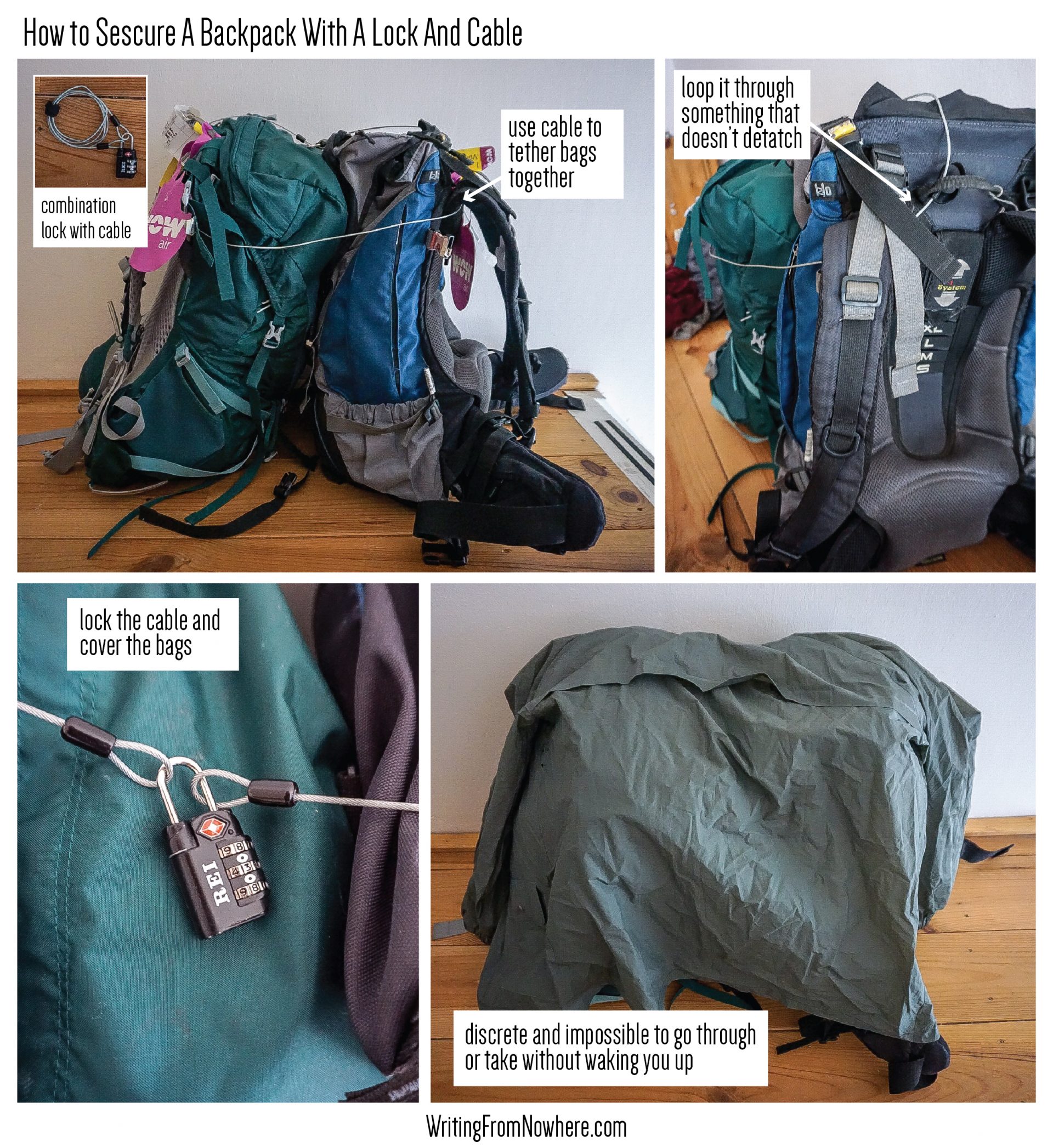 For extra discretion, I drape my raincoat over the bags. If someone were to come over while I was sleeping, the sound of the jacket being pulled off would wake me up.
Even if your bags are left behind unattended somewhere, it would be extremely awkward to take off carrying two enormous packs that are linked together.
I bought my cable lock from REI, or you can find the same thing on Amazon.
Combination Lock With Cable on Amazon
---
3. A simple way for your valuables to attract less attention
In Colombia, there's an expression about "giving the papaya away" referring to showing thieves what you have to offer.
Giving the papaya like walking around with your iPhone in your back pocket (that's how I got my phone stolen in Bogota, Colombia), or pulling out your money to pay and flashing a huge wad of cash.
Avoid getting pickpocketed like I did with this thorough pickpocketing guide.
Or, the most obvious tourist papaya: A camera.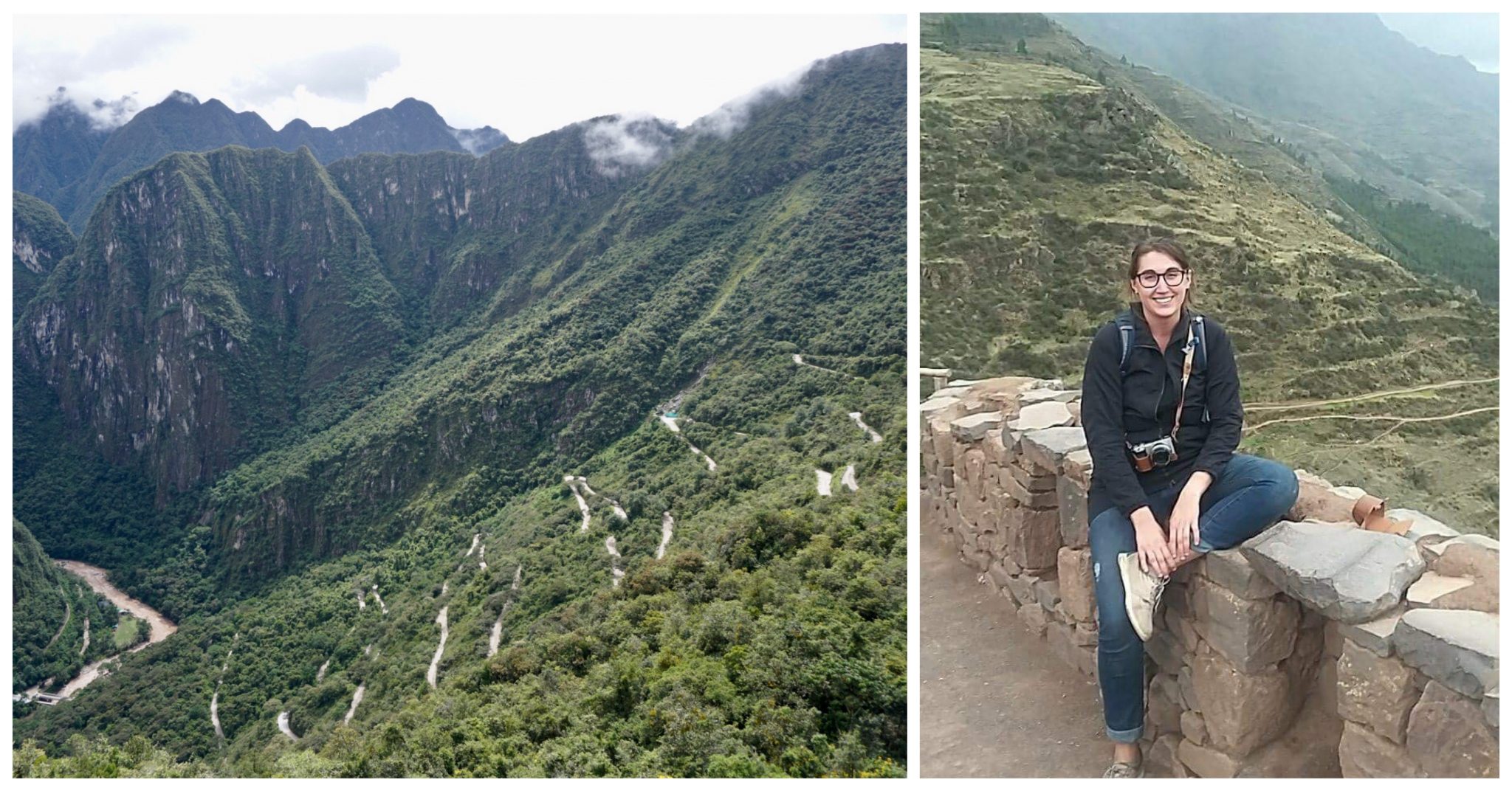 If you tend to travel with something expensive, such as a camera, it's smart to downplay it as much as possible.
Simply carry your camera, or whatever you have, in a shopping bag! It's more discrete, and then you aren't giving away the papaya to anyone who's looking.
You may just be mistaken as a local walking home with your groceries.
BAGGU Standard Reusable Shopping Bag on Amazon
---
4. A bag built for security: anti-theft packs by Pacsafe
Still looking for more security? Consider getting a Pacsafe bag.
Pacsafe bags are built with stainless steel mesh built into the shell of the bag, making bags slashproof. The shoulder straps also contain steel and therefore can't be cut with a knife.
Some bags als include a lock feature that you can lock your bag to a stationary object (like I did in point #1 with a double-sided cable lock).
The slash-proof stainless steel wire mesh, lock security hook and waterproof exterior are all great physical theft defenses. But many of the Pacsafe bags also come with rfid blocking pockets to prevent digital thievery.
I personally don't carry a Pacsafe because I already have a pack setup that I love, but there's no denying that they're great backpacking security products.
They even make a portable safe! These bags are very thoroughly designed for backpacking security.
Pacsafe Slingsafe LX300 Anti-Theft Backpack on Amazon
---
Backpacking Security Conclusion
These backpacking security measures help me feel secure while I'm traveling. Some travelers probably find this to be overcautious. But I've had my hotel room broken into and robbed before, so I like to be cautious with my valuables on the road.
Who you have to keep your bags safe while traveling? I'd LOVE to hear from you in the comments or on Instagram at @kayla_ih 🙂