/
A Guide To Affiliate Marketing For Beginners
*This post may contain affiliate links, which means I may receive a small commission, at no cost to you, if you make a purchase through a link.*
Last Updated on January 21, 2023 by Bert-Jan Schilthuis-Ihrig
Thanks to social media, affiliate marketing is more popular than ever. You've likely been on the receiving end many times, but still might feel unclear on how affiliate marketing for beginners actually works. 
We see them all the time on Instagram, YouTube, and even TikTok: influencers promoting links that give customers discounts and the influencers rewards. How many times have you used your favorite music artist's specialized code from 20 percent off at checkout? Or bought a specific product that's a partnership with a well-known celebrity?
In the day and age of social media, monetizing content is a great way to make a little extra money while also learning a thing or two about the marketing world. 35 percent of affiliate marketers make at least $20,000 a year just by monetizing their content and promoting it for compensation.
In this post, we'll be letting you know about all things affiliate marketing, along with including a few key tips on how to get started on your independent marketing journey.
Intro: How Does Affiliate Marketing Work?
As an affiliate marketer, you promote a company's products or services and receive a commission for every purchase your audience makes. This can correlate to things like discount codes, special links, or even using you as a reference.
You don't have to be an international celebrity to be a successful affiliate marketer. In fact, many affiliate markets get their start online on social media! If you have access to some sort of internet platform, then the beginning of the path is already paved for you in the world of internet marketing.
Aside from social media, one of the things that make affiliate marketing for beginners so accessible is that there are no financial barriers to get started. Setting up your media presence is essentially free. There's no need to invest in storefronts, employees, and the other added costs of running a business. All you need is a platform, yourself, and time.
Is the affiliate marketer path for you? If so, how do you get started?
Note From Kayla: This blog post on affiliate marketing for beginners is a guest post by Mitali Shukla. I publish guest posts to help give you more diverse expertise and insights. You can read more about it here. I hope you enjoy!
How To Start Affiliate Marketing As A Beginner
Once you've decided to take the plunge as an affiliate marketer, pop some bubbly! Launching a new online income stream is exciting. And then it's time to get to work. There are some important steps to take to make sure you get started on the right foot.
While affiliate marketing is technically easy to set up and free to create your profiles, it will require the buy-in of time and effort for it to be successful.
Affiliate marketing is technically easy to set up and mostly free to create your profiles. But it's important to remember that the money won't roll in after completing those steps. Affiliate marketing for beginners requires the buy-in of time and effort to see financial rewards.
1. Choose A Platform
With social media being everywhere, finding a useful platform is easier than ever. In terms of blogging, you can choose a blogging platform (such as Blogger), or your own website (like this one).
Or, you can go the social media route and pursue Instagram, Twitter, YouTube, or TikTok, etc.
You may also like: How To Grow Your Pinterest Followers On Autopilot
Each of these platforms has its natural pros and cons. Instagram is a natural fit for people who like photography and graphics creation, while YouTube requires some interest in videography. Creating your own website offers the most control and customization, but also requires the most technical skills.
Don't try to reinvent the wheel if you start your own website. Use tools like this as a springboard: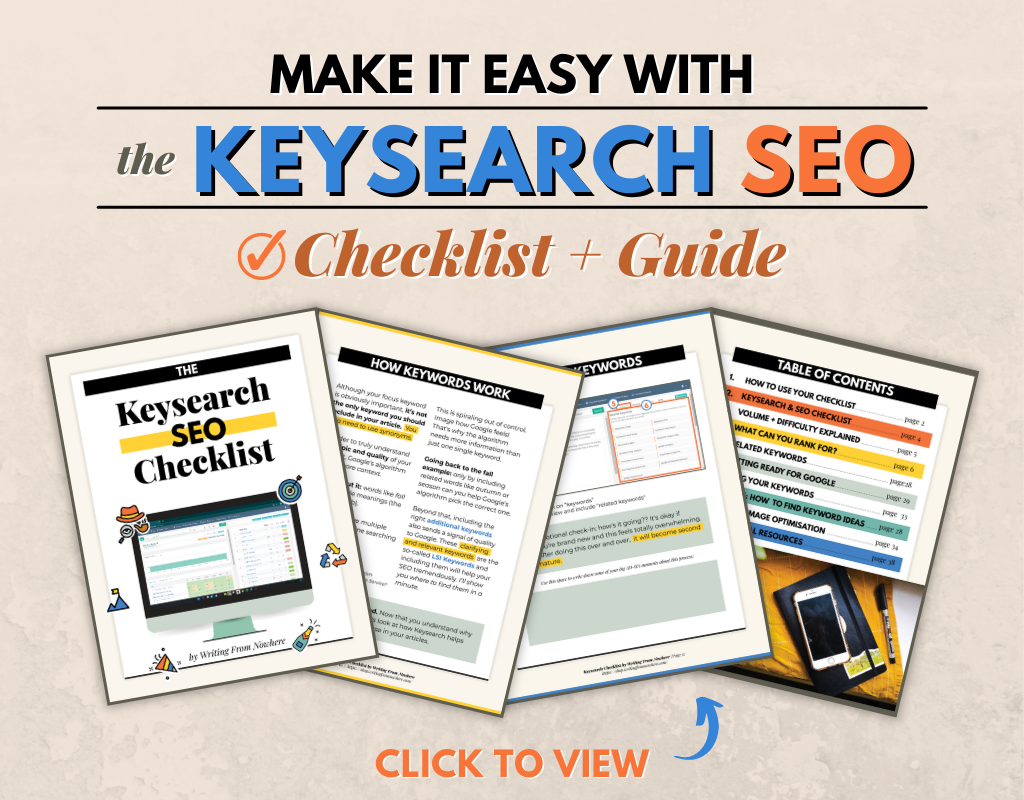 At this stage, the most important step is to find the type of platform that works the best for you. An easy question to ask yourself is: what type of content do I like to consume most? What platform do I spend the most time on?
Since you'll be managing your platform, try to find one you're familiar with/have the bandwidth to learn how to navigate. Not only will this help you get started as an affiliate marketer, but you'll also develop a skill set with these platforms that is valuable in itself. This could easily spin off into a service-based business down the road, adding another income source to your brand.
2. Find Your Niche Demographic
After you've chosen your platform, it's important to figure out the demographic you're marketing to. Identifying your target demographic will make you feel more confident and help your content resonate with the right people.
Want to promote up-and-coming beauty products, a new shoe brand, or a guitar brand? Do some research – think about what problems and questions people who buy those products have. What information do they need to feel confident making a purchase? Be the answer to their questions.
Let's break down an example: say you want to promote laptop for travel. You would want to answer questions that the potential buyer has about making a purchase. Think about who this buyer is (AKA your niche demographic) and what their pain points are. Share genuinely helpful information, and then make a recommendation.
When you're getting started, find other affiliate marketers and see what you can learn about their model. See if you can identify a niche audience based on their content. How do they speak directly to their niche demographic? How do they appeal to them and show that they're an authority on the subject?
The great thing about affiliate marketing is that you're able to choose the products and services you want to promote. This means that you can pick any niche! Just be sure to choose an industry that you're genuinely interested in… your passions will reflect that!
3. Start Creating Content
One of the most important aspects of being an affiliate marketer is your audience's trust. Once you've secured your platform and niche, the next step is to start creating content that will build that trust.
Based on the platform you chose, this could be as simple as making graphics in Canva or as extensive as a high-quality YouTube video. After all, the better your content is, the more likely your audience will feel compelled to act.
Content doesn't have to only be visual, however. Creating content can come in many forms like blog posts, written copy, sending links directly in emails or text blasts. Regardless of the content you choose to create, be creative to draw more traffic to your affiliate links and codes.
4. Include Affiliate Links Wherever You Can
In order to make money as an affiliate marketer, it's important to include affiliate links wherever you can. This way, your audience will have access to the codes, links, and information needed for you to get a commission.
On social media, it may be wise to include your affiliate links and codes in your bio. In a YouTube video, be sure to link them in the description. In any case, always include these links in your written copy. After all, how will you receive a commission if your links are never in use?
Outside of social media, whenever you're networking with people or even just engaging in conversation, it's wise to bring up these affiliate links to those who you think would be interested.
Do you find yourself recommending things naturally in conversation? Someone is looking for a new daily SPF face cream or eco-friendly laundry detergent and you have a great recommendation. Make your recommendation, and then follow up by sending your affiliate link. When done naturally in a welcomed fashion, people will be grateful you followed up with them.
Plugging your affiliate links and codes wherever possible (naturally and helpfully) is a surefire way to increase affiliate link traffic.
5. Promote Your Content
With your platform, demographic, and content in tow, it's time to promote your content. Luckily, this is straightforward in the day and age of social media! Promoting content can be as simple as uploading a promotional photo onto your feed, creating an Instagram story, or including information about the product you're promoting in a video.
Furthermore, you can share these posts with friends and family so they can see the product you're promoting, and possibly share with others in their circles.
To go a step further, many social media platforms offer a paid ad initiative. This essentially means that you can pay to have your ads promoted for you. While this can cost a bit of money, it may be worth it if you want your content to be shown to a broader range of people, rather than just your circle and your followers.
This isn't a beginner's strategy, but it's good to remember that the sky is the limit.
Affiliate Marketing For Beginners Final Thoughts
With social media at the forefront of our lives, now may just be the time to explore the world of affiliate marketing. After all, since it's free and easy to set up, there's little to no risk if it doesn't work out. So, why not take the plunge?
Whether you're a marketing junkie, interested in the influencer lifestyle, or simply someone looking to make an extra bit of cash, affiliate marketing is worth exploring!