/
9 Environmentally-Friendly Gift Ideas
*This post may contain affiliate links, which means I may receive a small commission, at no cost to you, if you make a purchase through a link.*
Last Updated on November 8, 2022 by Kayla
If you need some environmentally-friendly gift ideas for the outdoors enthusiast or low-waster in your life (or for yourself, no shame), look no further. These products are all extremely useful and will result in a smaller footprint on the planet, and that's a win-win.
Hey, did you know this is an annual blog post?! Here are the 2 more updated versions:
1. Bamboo Utensils
I never leave home without these in my bag. They're SO handy, and the perfect size. If you're worried about cleaning: just wipe them off with a napkin before putting them back in the case and clean with soap later.
This set from To-Go Ware is holds up well to frequent use. When I worked as an outdoor guide, I used my bamboo utensils daily and they never smelled or discolored.
I highly recommend the full-size set, compared to a travel-size or spork tool. Ultimately those are too much trouble to be practical for frequent use.
---
2. EcoEgg – Disposable-Free Laundry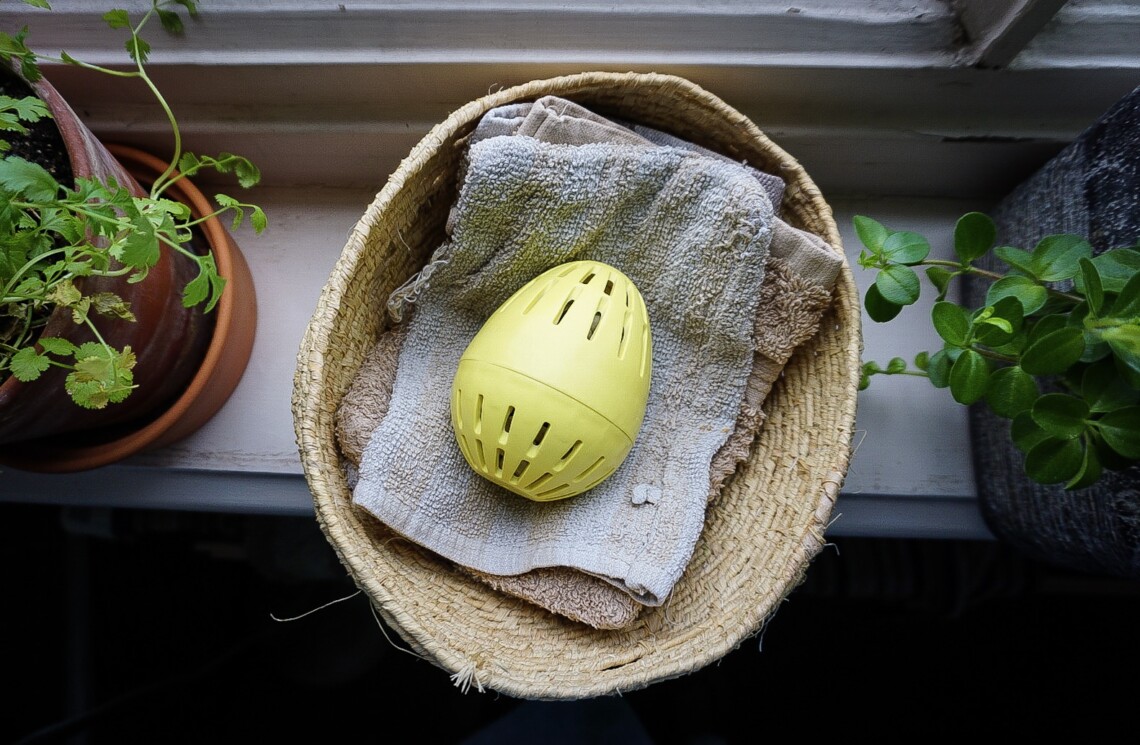 Is it lame to get someone a laundry product as a gift? Not if you know they care about minimizing their footprint (or at least that's what I tell myself).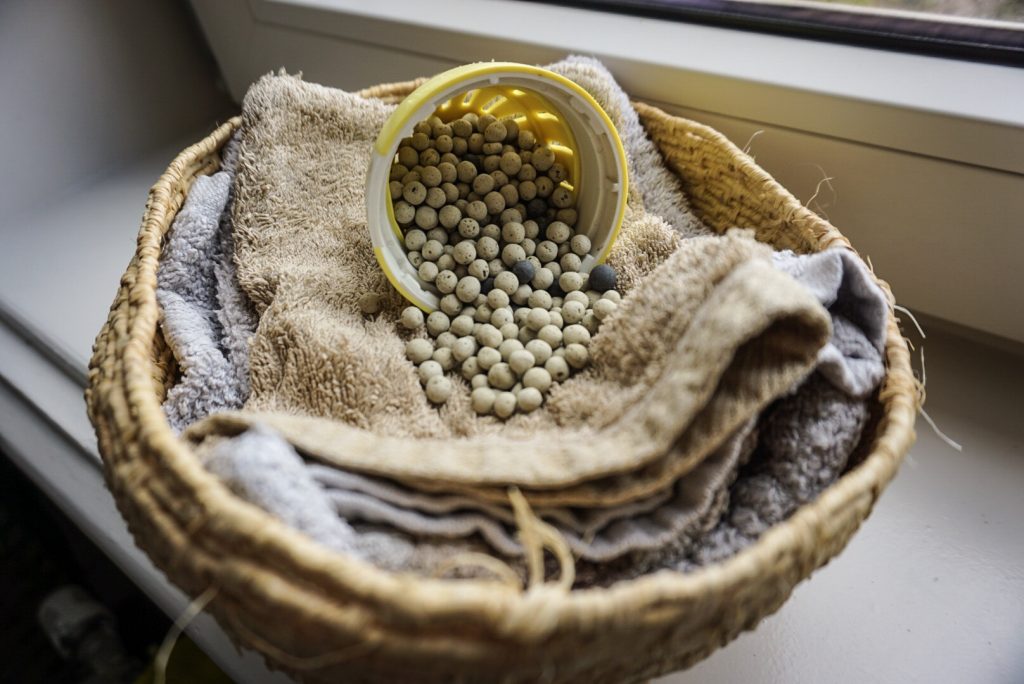 This is one of my all-time favorite low-waste swaps. You just throw the entire egg in the laundry each time and that's it – no pouring in detergent or softener. The EcoEgg does everything, and it really does work.
Edit: Per all of the questions I've received about the EcoEgg, here is an entire post dedicated to it! Happy laundering.
---
3. Stasher Bags – The Ultimate Reusable Ziplock Bag
This is not a plastic free swap, but it is a great disposable swap. These bags are super handy and versatile. They're a reusable replacement for Ziplock bags, and are also a considerable upgrade.
Stasher Bags versus Ziplock:
Stasher is leakproop
Made with silicone and is safe to be boiled and frozen
Stasher works better than Ziplocks in every way, and can be washed in the dishwasher, making life easier
It's almost not even fair to compare Stasher Bags to Ziplock because Stashers are just immeasurably better and do infinitely more. Buy one and you life will never be the same.
---
4. Silicone Collapsible Drinking Cup
Carrying this collapsible cup in your bag can eliminate coffee cups, plastic drink cups and even disposable bowls from your repertoire.
This is a great gift for anyone who enjoys a hassle-free low-waste swap. After all, you can't get much more hassle-free than this cup that collapses to almost nothing when you don't need it, and is there to save the day when you're confronted with a punch bowl.
An extra perk of this gift is that it comes in a 4-pack, so you can make this one purchase and split it between the eco-friendly people in your life.
The fun assorted colors will add some pop to any stocking or gift bag.
---
5. E-Cloth – Chemical and Plastic Free Home Cleaning
I just discovered these product and am so excited that I went and ordered some myself! You can clean the whole home with this box of products, without chemicals or plastic bottles.
Each cloth is specially engineered to clean a part of the home (glass, cook top, bathtub, etc) with just water.
View this post on Instagram
The E-Cloth reduces waste by removing the need for bottled chemical cleaner AND paper towels, and they can be washed repeatedly and reused. I'm also in love with how minimalist this set is.
---
6. Bamboo Toothbrush
Have you ever thought about how every plastic toothbrush you've ever used still exists?
Bamboo is natural, grows quickly, decomposes and is naturally resistant to bacteria. It's the perfect solution to the problem of plastic toothbrushes.
Okay, I'll admit this isn't the most exciting of my eco-friendly gift ideas, but a nice add-on or stocking stuff.
---
7. Silicon Baking Sheet
These mats are great way to weed out another common disposable product: foil.
These sheets are reusable, and also remove the need for non-stick spray. Win-win! A lot of cooking happens in home, and I don't remember how I ever cooked before having these.
---
8. Machine Washable Kitchen Sponges
These are amazing to replace disposable sponges. Normal disposable sponges have a shorter life, don't work that well to begin with and degrade as you use them. As disposable dish sponges are in use, they send bits of microplastic down the drain with them.
These work really well and can be washed repeatedly without wearing down. Mine have discolored slightly over time (stains happen), but they're still working like new after I don't know how many times being washed.
---
9. Mason Jars
Now that I've started carrying a mason jar around with me, I'm not sure how I ever went without one. It's great for drinks, coffee, to-go food if you want to take part of a meal home from a restaurant – the list never ends.
These mason jars are the absolute best. The wide mouth and no shoulders makes this design the absolute best for storage and freezing.
Gift packing tip: For my sister's birthday last year, I put little gifts inside each jar (like a pair of socks, favorite snack, etc) and tied bows around the jars to make it more festive.
---
10. Washable Packable Shopping Bags
Packable bags are fantastic because it's super convenient for them to live in your backpack, purse, etc. Roll these bad boys up into their little unit and return to them to your bag where they'll just be minding their business until you need them again.
Shopping bags make a great gift for beginner low-wasters or the seasoned environmentalist alike. Sometimes bags are lent to a friend and never returned, eaten by the dog or otherwise indisposed.
Unlike many reusable shopping bags, these are made from cotton. Most bags are made from polyester, which is made from oil and considered to be the least sustainable fabric. (source)
Gift packing tip: use these bags as your gift bags! Have the most unique-looking gift under the tree by presenting gifts in this bag. Usually gift packaging goes to waste. Make it a part of the excitement by packing gifts in these beautiful durable, washable, packable bags.
---
11. Washable, Reusable Swedish Dishcloths, 100 % Natural Cellulose
Swedish dishcloths are durable cleaning cloth that you can wash and reuse. Basically, they're just a massive improvement on paper towels that saves you money and landfill contribution.
Washable cleaning cloths are a great first step towards a paperless kitchen. If you're interested in never buying another roll of paper towels for the rest of your life, I have a guide to going paperless in the kitchen for you!
With fun designs, they also add a pop of personality to your kitchen.
---
12. Set of 6 Sturdy Suction Seal Universal Fit Silicone Lids
These silicone lids will reduce your kitchen waste faster than you can reduce a creamy Alfredo sauce.
This set of 6 lids are a universal fit to everything in your kitchen, from your tea mug to your mixing bowl to your pans.
You'll reduce both foil and plastic wrap usage with these bad boys. You might also have fewer cups of tea go cold #blessed
Set of 6 Sturdy Suction Seal Universal Fit Silicone Lids on Amazon
---
Looking for more ways to reduce your footprint this holiday season? Take a look at your cards! If you're not sure where to get started, blogger Fairly Southern has the blog post for you – Electronic Holiday Cards: 5 Reasons to Make the Switch!